32nd Annual Symphony Above The Clouds with Guest Conductor David Buttery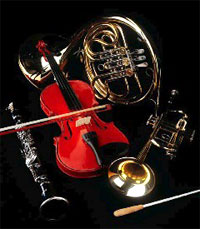 When: Thurs., July 5, 5:30 p.m. 2012
Phone: 719.687.1304
Price: FREE
The UTE Pass Symphony Guild has announced the 32nd Annual Symphony Above The Clouds at Woodland Park Middle School, 600 East Kelly Road
WOODLAND PARK, CO: Tchaikovsky's 1812 Overture, and all the celebrations of our nation's founding is being planned for the 32nd year on July 5 in Woodland Park, Colorado.
"An outdoor evening of fun with music by the Colorado Springs Philharmonic with associate conductor Thomas Wilson and Ceol Ceili (Irish folk music group)." said Nancy Spradling, UTE Pass Symphony Guild President.
The guest conductor is Woodland Park city manager, David Buttery.